CREATE A SIGNATURE YOU LOVE HARDCOVER BUNDLE
Practice Guide and Workbook
Equal parts penmanship instruction and art-therapy, 
Create a Signature You Love
 is a fun and easy program that will retrain your hand to write in smooth, precise strokes and rewire your brain to enjoy and succeed in creative projects.
Free shipping & returns to the continental U.S. and Canada for 90 days for all physical copies of the book. If you're not happy, we'll take back the hardcover or paperback version for any reason, in any condition.
Description
The hardcover bundle includes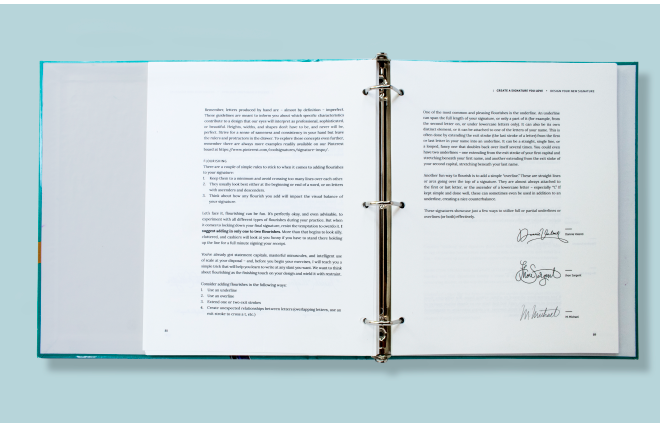 85 pages of step-by-step guidance, illustrations, and signature samples; you'll always know exactly what to do next and you'll never waste time practicing without improving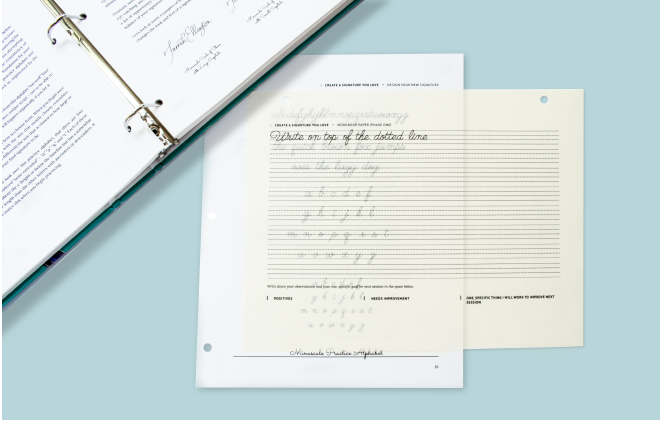 25 premium transparent vellum workbook pages that allow you to instantly set up guidelines to help you change the slant of your handwriting
THIS BOOK IS FOR YOU IF
1
You learned cursive in third grade and then never used it again (or you never learned it at all) and – as a result – you have a messy, illegible, or childlike signature.
2
You believe you aren't creative or weren't born with artistic talent.
3
You are hard on yourself when you try something new.
4
You are a parent who wants to teach your child to sign his or her name and to have a healthy approach to learning.
5
You are a penmanship enthusiast who wants help creating a signature as beautiful as any calligraphy sample, but that is modern, unique, and quick to write.
6
You are a non-native English writer and want to create a beautiful signature with the English alphabet.
This program is best suited to adults and teens but can be used by children if a little guidance is provided.
ABOUT US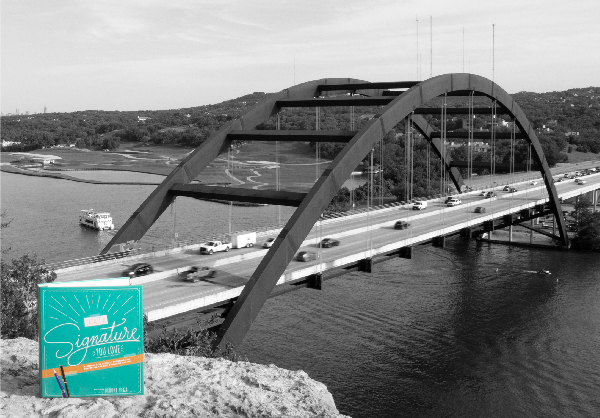 Independently owned, written, and published in Austin, Texas.
Every order ships like a gift-wrapped in kraft packaging paper and tied with a twine bow.