CREATE A SIGNATURE YOU LOVE EBOOK VERSION
Ebook with Printable Worksheets
Equal parts penmanship instruction and art-therapy, Create a Signature You Love is a fun and easy program that will retrain your hand to write in smooth, precise strokes and rewire your brain to enjoy and succeed in creative projects.
Ebook purchases are delivered immediately. You will receive a link to download the book on your order confirmation page and in your confirmation email.
Description
THE EBOOK INCLUDES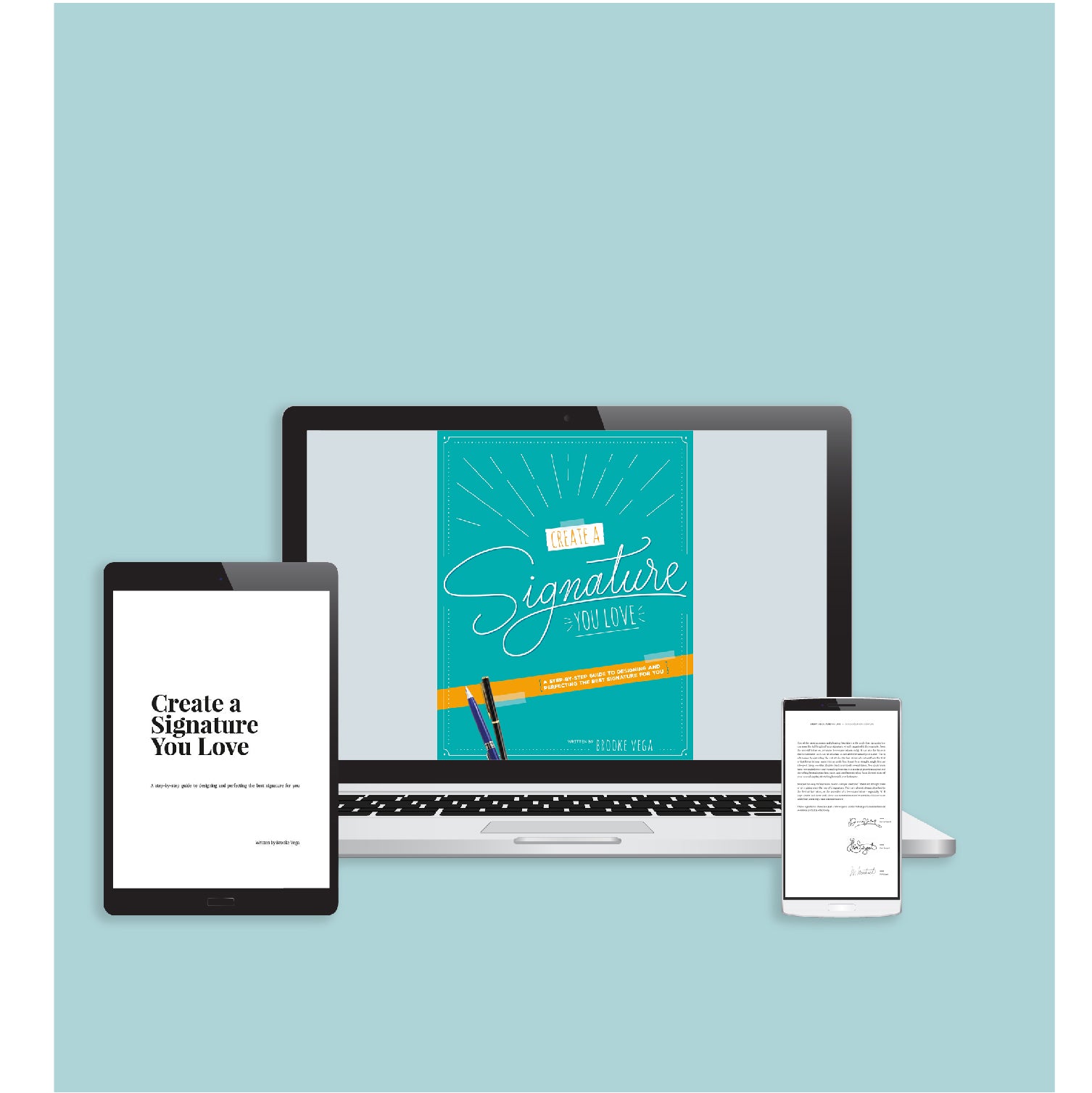 85 pages of step-by-step guidance, illustrations, and signature samples; you'll always know exactly what to do next and you'll never waste time practicing without improving

over 50 model alphabets for design inspiration and tracing exercises that will teach you to ingrain correct movements

3 different sets of printable worksheets, custom-ruled to move you through a natural progression of signature design and improvement exercises

guidelines for improving or changing the slant of your handwriting

All pages are ready-to-print on standard 8.5" x 11" paper.
THIS BOOK IS FOR YOU IF
1
You learned cursive in third grade and then never used it again (or you never learned it at all) and – as a result – you have a messy, illegible, or childlike signature.
2
You believe you aren't creative or weren't born with artistic talent.
3
You are hard on yourself when you try something new.
4
You are a parent who wants to teach your child to sign his or her name and to have a healthy approach to learning.
5
You are a penmanship enthusiast who wants help creating a signature as beautiful as any calligraphy sample, but that is modern, unique, and quick to write.
6
You are a non-native English writer and want to create a beautiful signature with the English alphabet.
This program is best suited to adults and teens but can be used by children if a little guidance is provided.
ABOUT US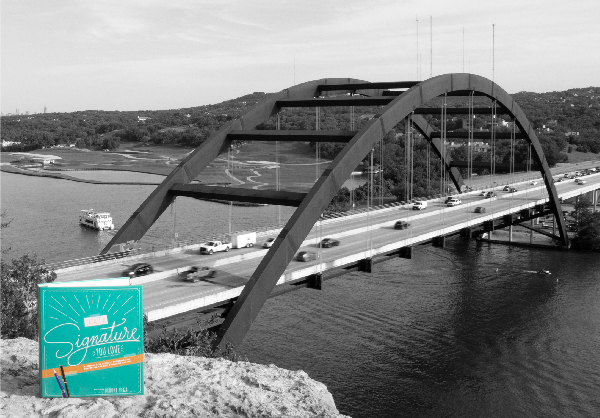 Independently owned, written, and published in Austin, Texas.
Ebook orders are delivered instantly, can be read on any device, and include ready-to-print worksheets.